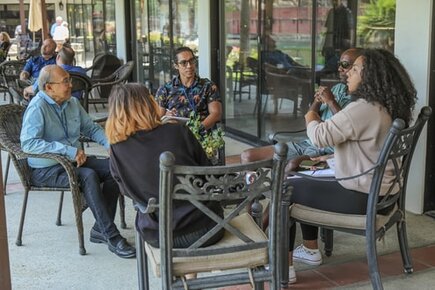 Has almost two years of pandemic isolation stirred in you a desire for friends and fellowship? How about starting or joining a small group?
BIBLE STUDIES and Prayer Groups:
Men's Prayer Group, Church, Tuesday 7:30am
Jose Figueroa, Shingle Creek, Tuesday 300pm (321) 333-9492
Dick Barker, GSTV 733, Thursday 9:30am
Bud and Carole Schiefer
LIFE GROUPS: If you are seeking to know about Jesus and what it means to follow him. Life Groups, are short term, but may be just what you are looking for. call Wilma Mauren (407) 488-0475
Fellowship Groups: If you'd like to start or join a Fellowship Group click here. Or you can call the Church Office (407-933-3245) and speak to Carole for assistance.